Nonfiction Ghostwriting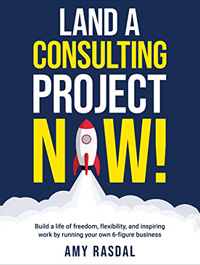 My role: Developmental editing, ghostwriting, researching, editing.
Land a Consulting Project NOW!, published in 2022, is an action-oriented guide that will accelerate success in starting and growing a consulting business. "3 Action Steps to Generate Revenue Now" provides the secrets to quickly get a check in the bank. Then, the "5 Step Framework to Build Your 6-Figure Consulting Business" enables readers to create a fine-tuned business development machine to produce a pipeline of
stimulating work.
---
Thank you for helping me bring this book to life. It came out better than I ever could have imagined.

– Amy Rasdal
---
Edit, Fact-Check, Proof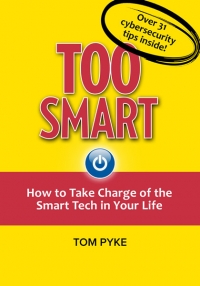 My role: Copy editing, fact-checking, proofing.
Published in January 2020, Too Smart is the definitive guide to harnessing the power of technology, without letting it rule your life—or putting your personal privacy and security at risk. Author Tom Pyke combines a technophile's enthusiasm with an insider's insights. Using plain English ("Always have a 'backup' plan!"), he reveals how to make smart technology work for you—and how to get ready for the next wave of innovation.
---
Please tell Bruce that I thank him very much for his excellent work! His contributions will make Too Smart a much better book, from the concerns he has raised about terms, quotes, and other substantive things to all the nitty gritty fixes.

– Tom Pyke
---
Nonfiction Ghostwriting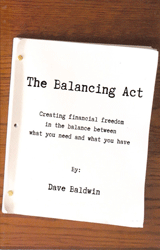 My role: Outline development, key concepts development, research, interviewing, transcription, writing, editing, and publishing consulting.
The Balancing Act helps people find financial freedom by exploring the emerging discipline of behavoral economics. Then they can understand why they spend, how to modify those habits, and building a balance between what they need and what they have. More money, and the stress of pursuing those dollars, is not the answer. By exploring the feelings – rational and irrational – behind those motivations, they can work towards real contentment, rather than a false picture conjured in their own minds or by marketers and debt purveyors. The book provides techniques and tools so readers can diminish stress, find financial freedom, and spend their dollars in ways most meaningful to them.
---
Thanks to Bruce for transforming pages upon pages of thoughts, notes, and conversations into this book.

– Dave Baldwin
---
Read more about this nonfiction ghostwriting project.
---
Nonfiction Collaboration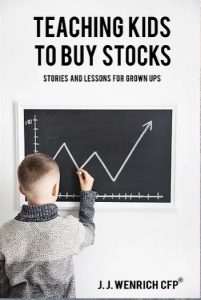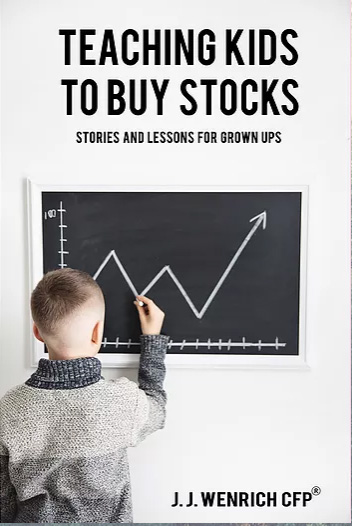 My role: Outline development, research, writing, developmental editing, design & formatting, and publishing consulting.
Teaching Kids to Buy Stocks: Stories and lessons for grownups walks you through how author J.J. Wenrich encouraged his three kids to save birthday and allowance money, then use a portion to buy stocks.
In this nonfiction collaboration, I wanted to preserve J.J.'s light and humorous style in teaching a subject that can get confusing and technical. We wanted to appeal to an audience that may know little to nothing about stocks and the stock market. Working from J.J.'s first draft, I helped mold his thoughts into a cohesive narrative for easy reading.
---
When we started work on Teaching Kids to Buy Stocks, I told you to make this book the best it could be. Thanks to your editing skills, I think we've accomplished that. I'm recommending you to my friends who want to write books too. Thanks again for all the help!

– J.J. Wenrich
---
Read more about this nonfiction collaboration project.
---
Line-by-Line Editing and Rewriting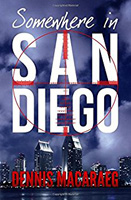 My role: Editing and rewriting for continuity and improved readability.
This thriller about best friends, scientific data, hired guns, and a harrowing race with a past lover to stay alive is the second novel from author Dennis Macaraeg. I helped Dennis with the flow of his narrative and dialog, plus ensuring continuity throughout the novel. Like shooting a movie, novels are not necessarily written in the same order that the chapters appear. But events and descriptions need to be consistent throughout, so an extra eye on those things is valuable to an author who is writing and rewriting their work over many months.
---
Bruce has the natural talent to reconstruct difficult-to-read words into a coherent sentence that the reader can truly appreciate. He also has the eye to spot inconsistencies in the narrative that differ from page 10 to page 200.
I'm glad that he is on my team!

– Dennis Macaraeg, author, Somewhere in San Diego
---
Nonfiction Collaboration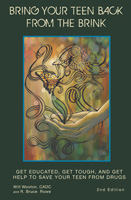 My role: Managing project from start to finish, including writing, editing, and publishing.
Bring Your Teen Back From the Brink (1st and 2nd editions) is a great first step for parents to increase their effectiveness in dealing with teen drug use. In a handbook format, this collaboration with an expert in teen drug counseling enables parents to get a quick education in what they need to know to deal with drug-using teens.
---

Bring Your Teen Back From the Brink, is an excellent, informative and easy-reading book, full of valuable information to parents who suspect drug and/or alcohol abuse in their child.

– C. Peterson on Amazon.com

---
Read more about this nonfiction book collaboration.
---

---