Nonfiction Collaboration
My role: I managed this project from start to finish, including writing, editing, and publishing.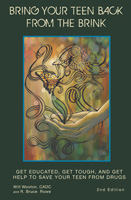 Bring Your Teen Back From the Brink  (1st and 2nd editions) is a great first step for parents to increase their effectiveness in dealing with teen drug use. In a handbook format, this collaboration with an expert in teen drug counseling enables parents to get a quick education in what they need to know to deal with drug-using teens.
---
Bring Your Teen Back From the Brink, is an excellent, informative and easy-reading book, full of valuable information to parents who suspect drug and/or alcohol abuse in their child.

– C. Peterson on Amazon.com
---
Read more about this nonfiction book collaboration.
---
---
Line-by-Line Editing and Rewriting
My role: Editing and rewriting for continuity and improved readability.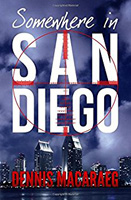 This thriller about best friends, scientific data, hired guns, and a harrowing race with a past lover to stay alive is the second novel from author Dennis Macaraeg. I helped Dennis with the flow of his narrative and dialog, plus ensuring continuity throughout the novel. Like shooting a movie, novels are not necessarily written in the same order that the chapters appear.  But events and descriptions need to be consistent throughout, so an extra eye on those things is valuable to an author who is writing and rewriting their work over many months.
---
Bruce has the natural talent to reconstruct difficult-to-read words into a coherent sentence that the reader can truly appreciate. He also has the eye to spot inconsistencies in the narrative that differ from page 10 to page 200.
I'm glad that he is on my team!

– Dennis Macaraeg, author, Somewhere in San Diego

---